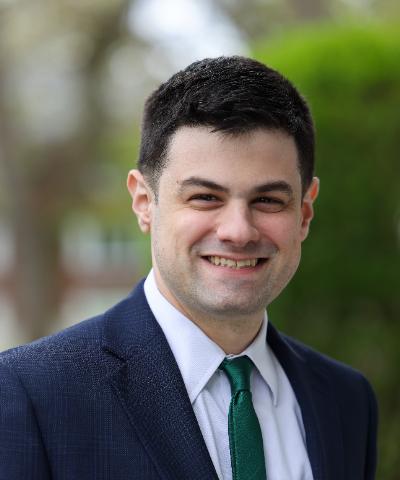 Growing up in a family of union members, Richard Frontero says he knew he wanted to represent working people.
"When I meet a client, I see my family in them," he explains. "I understand where they are coming from and how difficult it is."
While attending Albany Law School, where he graduated with honors, Richard worked in the New York State Office of the Inspector General. Learning more about worker's compensation and disability law, he found his calling.
"It seemed like a process that was really difficult for a regular person to navigate."
Previously, Richard served in the Rensselaer County Public Defender's office, as well as Walsh and Hacker, and Boies Schiller Flexner LLP, both in Albany.
He joined BMCQ because the smaller, more specialized firm affords him time to really listen and understand his clients' needs.
"At big firms, you're dealing with hundreds of cases. You look at a file a couple times and have a quick conversation. At BMCQ, I get to know my clients and stay in close contact, so they trust me when I make a suggestion in their case."
Richard, who grew up in Staten Island, met his wife, also an attorney, while attending the University of Florida. Together, they came to the Capital Region to attend law school, fell in love with the area and decided to stay.
"It's the perfect size, a small community with lots of activity. It's a great place to raise a family – and the local IPAs are pretty good, too!"
A "huge" Florida Gators fan, Richard says he also loves the Yankees and Jets – but what he loves most is winning what his clients deserve.
"I want people to know I take their financial problems seriously. I understand the sense of urgency when they haven't received a paycheck in a month and the mortgage is due. I hear them – and want to do whatever I can to help."
Education
Albany Law School of Union University, Albany, New York
University of Florida, Gainesville, Florida

B.A. - 2013
Major: History
Bar Admission
Past Positions
Walsh and Hacker, Associate Attorney, 2017 to 2018
Professional Associations
New York State Bar Association, Member, 2017 to Present
Injured Workers Bar Association, Member, 2018 to Present
Tort, Insurance, Compensation Law Section, 2019 to Present
Schenectady County Bar Association, 2020 to Present
Current Employment Position
Languages