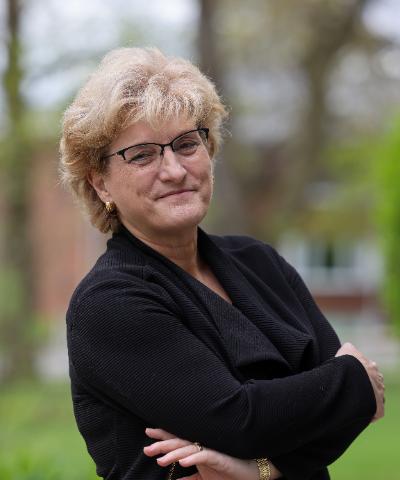 When Karen Arndt takes on a Social Security Disability case, she brings a unique and valuable perspective. In addition to representing clients for nearly 30 years, she also worked for the Social Security Administration, as an Attorney Adviser in the Office of Hearing Operations.
"I worked directly for the Agency, gaining invaluable insight in preparing a case for hearing," she explains. "That experience made me a stronger advocate for my clients."
Karen gets to know her clients, because at BMCQ they focus on Upstate New York. "We intentionally are a small firm," she explains. "This allows me to meet with my clients, in person, as often as necessary throughout the case."

Building a strong client relationship is especially crucial in Social Security Disability cases. "This is a very personal area of the law. Often, we are dealing with issues involving physical, cognitive, and mental health problems," she explains. "People are understandably nervous talking about it - some situations are incredibly intimate and traumatic. I try to make them comfortable, meeting with the client and, at times, their family, gathering as much evidence as possible and explaining the process - step by step."
"Practicing Social Security Disability Law exclusively, I have learned how best to prepare a case. And I'm familiar with local employers, medical providers, and support agencies, so I can provide context and details that helps a judge better understand a claim, and hopefully issue a favorable decision."
While she admits that representing the injured, chronically ill and disabled can be challenging, Karen shares the assisting disabled clients in receiving benefits is, "very rewarding on a personal and professional level."
For example, a few years ago, Karen represented a military veteran. He completed several tours in Afghanistan but back home struggled with severe PTSD, physical injuries, substance abuse and homelessness. He had already been found to have a 100% service-connected disability by the U.S. Dept. of Veterans Affairs but had been denied Social Security Disability benefits.
"Winning his case before the Social Security Administrative Law Judge and getting his benefits approved meant so much- not just financially for him, but for his daughter," she explains. "It also gave him access to treatment options he didn't have before."
Today, with advertising and electronic filing, many people seek an attorney online or by calling an 800 number - only to discover the lawyer or representative is based in another state. "Your case could go two years and the first time you meet your attorney may be 20-30 minutes before your hearing," she explains.
That is not the case at BMCQ, and Karen values that commitment to clients and community. Known for serving working people in the Capital District for nearly 100 years, she says the firm's longevity and strong local reputation brought her back after serving in the Social Security Administration.
"Our senior partners are local; born and raised here," she explains. "They are accomplished lawyers and provide valuable perspective every day. Our partners, attorneys and staff live, work, and raise our families here. This is our home, too - and we really work as a team for our clients."
Education
Albany Law School of Union University, Albany, New York
The College of Saint Rose, Albany, New York

B.A. - 1985
Major: Social Sciences
Bar Admission
New York, 1989
U.S. District Court Northern District of New York, 1989
Past Positions
Social Security Administration Office of Hearing Operations, Attorney Adviser
Buckely, Mendleson, Criscione & Quinn, Associate Attorney, 1997 to 2012
Social Security Administration , Attorney Adviser, 2017 to 2019
Professional Associations
New York State Bar Association, Member
Albany County Bar Association, Member
Injured Workers' Bar Association, Member
National Organization of Social Security Claimant's Representatives (NOSSCR), Member
Current Employment Position
Senior Attorney/ Supervising Attorney Social Security Department